Anyway, because Hello! Project is becoming more and more relevant as the days go by, I thought that I would make this a Morning Musume centered post. This was actually inspired by their last omake segment on Hello! Station. They have some killer tour costumes, but also some that make me go ??? WHY???? Hence...
THE BEST AND THE WORST: MORNING MUSUME SINGLE COSTUMES THROUGH THE DECADES!!!!!!
Morning Musume has been around for a long time, and they have had a lotttt of singles, so I'll split this up into my top/bottom 5 in 5 year increments to be completely fair to the 90's. :) LESGO!!!
1997-2002 (TBH, This period was really just all bad...)
WORST
5. Happy Summer Wedding (PURPLE) (2000)
Ugh... and the makeup doesn't help.
4. I WISH (2000)
No matter how much I love the song... these pant/skirt jumpsuits with the flight attendant scarves was just awful.
3. Love Machine (1999)
I know that the costumes were supposed to be gimmicky, but they were still ugly.
2. The Peace (GOLD) (2001)
AHHHHHH... Whyyyyy?? The sailor suits are so cute.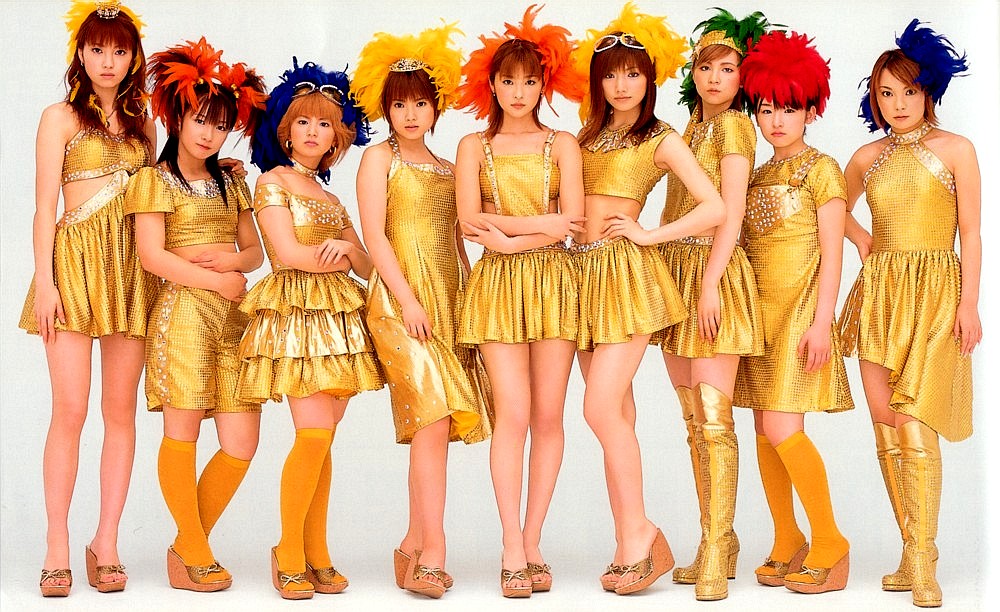 1. Ren'ai Revolution 21 (2001)
Are words even needed?
BEST: ("best")
5. Sou da! We're alive! (2002)
And by top 5, I mean, I liked Yaguchi's costume a lot. <3
4. Do It! Now (2002)
There were some cute versions of this outfit... i.e none of the pant suits.
3. Koi no Dance Site (1999)
These were pretty cute, actually. I liked the blue ones more though. <3
2. The Peace! (SAILOR)
You can't go wrong with a sailor outfit. You really can't. Also, Ishikawa center. <3
1. Morning Coffee (1998)
You can't beat a classic school uniform...
2003-2008 (This era deserves a bottom 10...)
WORST:
5. As for One Day (2003)
Because they are meh and unflattering on everyone but Ishikawa, as most things are.
4. Go Girl ~Koi no Victory~ (2003)
These outfits just upset me all the time. Jumpsuits? COME ON. They are flattering on actually no one.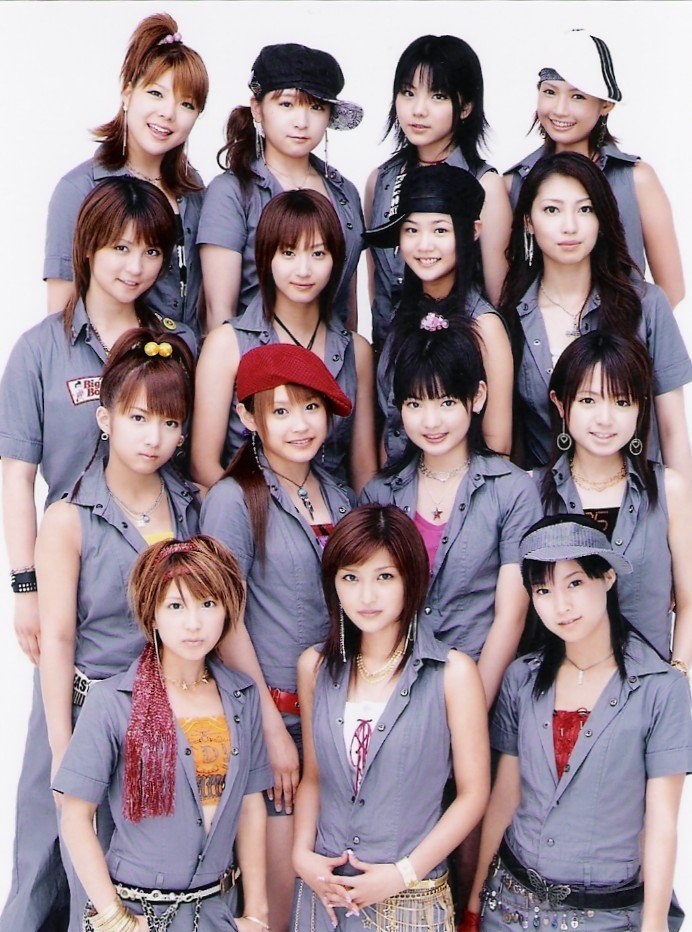 3. Onna ni Sachi Are (2007)
Yellow feather boas and gold headpieces, PLEASE STOP. It's like this era's version of The Peace! In other news, this marked the last time Aika was relevant in a photograph.
2. Roman ~ My Dear Boy ~ (PURPLE) (2004)
... why would they do this to them... for a SINGLE? There are cuter ways to look like a gangster. Maybe open the trench coats, make them black or red and add ripped shorts and aggressive chains and jewelry?? Boots too, because training shoes aren't that hardcore.
1. Aruiteru (2006)
The outfits they actually used to promote the song were so cute. Why they decided to don these disasters is way beyond me.
BEST:
5. Egao Yes Nude (2007)
They were neither here nor there for me, but they were amongst the best of the worst.
4. Roman ~My Dear Boy~ (NOT PURPLE) (2004)
The non-purple version of these costumes were actually cool.
3. The Manpower!! (2005)
:)
2. Resonant Blue (2008)
Despite the outfit segregation, they were cu~te. Chokers, anyone?
1. Kanashimi Twilight (2007)
I told you, you can do no wrong with a school uniform. The stiletto heels on Mikitty's part are sort of scary, but still hot. <3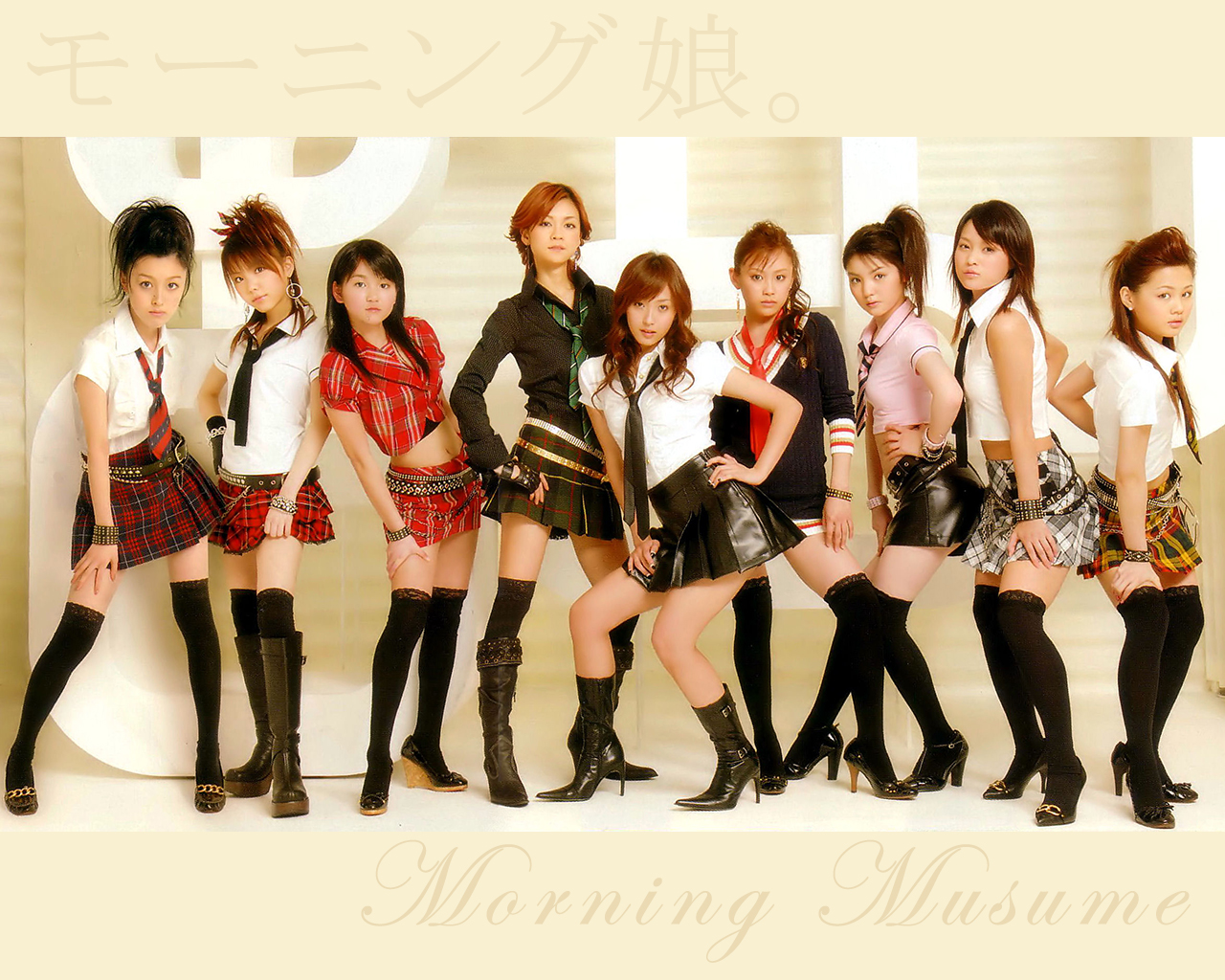 2009-2013 (This is kind of like the "good period". Despite this fact, there are quite a few gems here.)
WORST:
5. Ren'ai Hunter (2012)
I love the song so much that I was almost fooled into liking the costumes. But lol, they are unflattering aluminum jumpsuits. See: I WISH, Go Girl.
4. Help Me! (2013)
Really though, with these costumes. They aren't bad, but they're pretty bad. Animal prints and pink tutus? At least the shape is there. And I like the garter belts.
3. Onna ga Medatte Naze Ikenai (2010)
It's okay for women to stand out... just not like this. Those headpieces and red things have got to go...
2. Pyoko Pyoko Ultra (2012)
... In theory, these are cute. In reality, these are chicken costumes put on girls from 12 to 23... unacceptable. But again... I like the garter belt on Reina. Every era has its yellow disaster. See: The Peace!, Onna ni Sachi Are.
1. Seishun Collection (2012)
Unforgivable. I am personally offended when i see these costumes. What were their stylists thinking??? If they had worn their private clothes I would have been way happier. See: Roman ~My Dear Boy~
BEST:
5. Onna to Otoko no Lullaby Game (2010)
I really loved these costumes. This was the Morning Musume I really fell in love with. This song is the reason why I'm a fan today.
4. One Two Three/ The Matenrou Show (2012)
Uniforms, I say... Uniforms.
3. Nanchatte Ren'ai (2009)
These costumes were the classiest. <3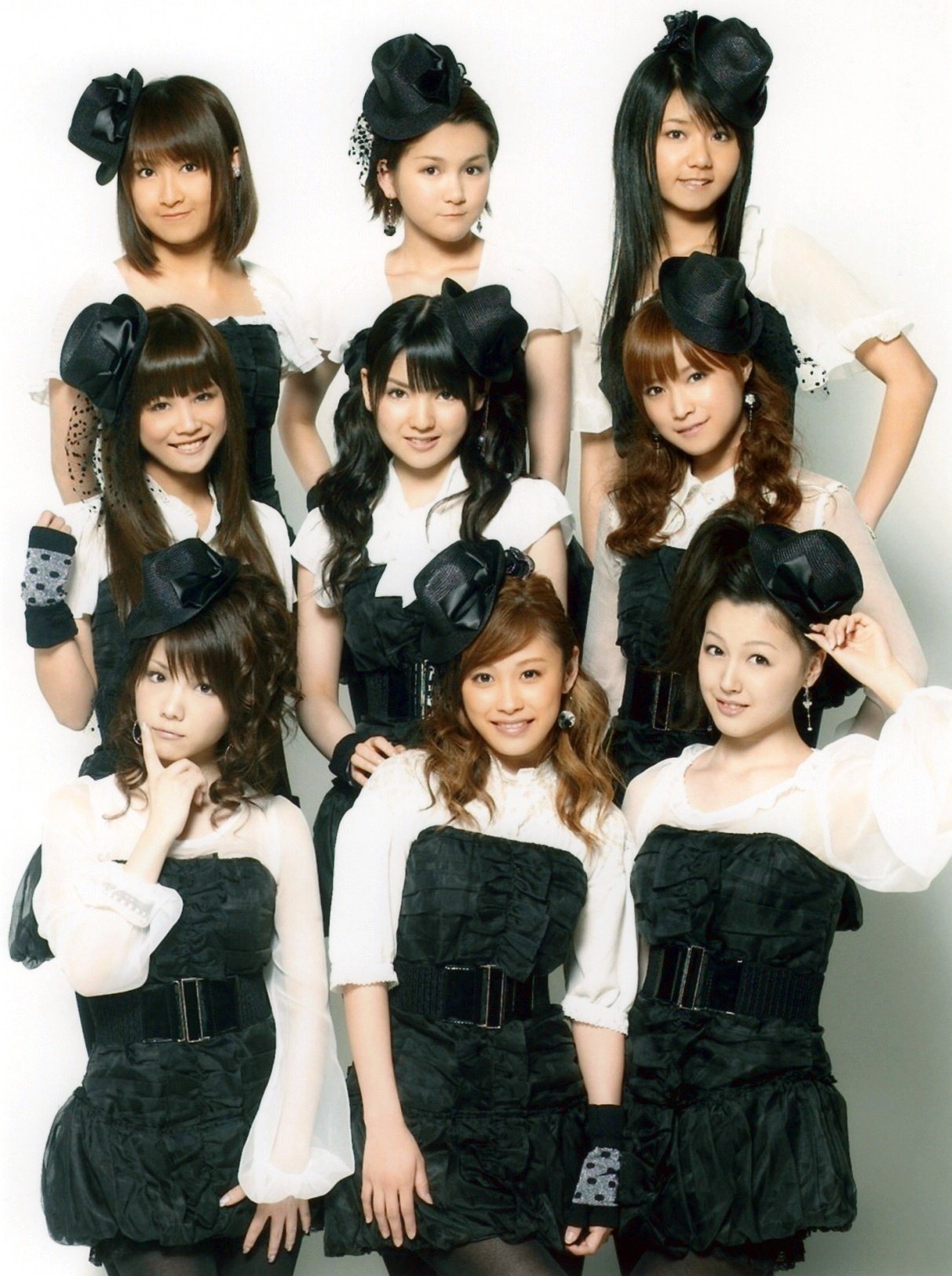 2. Brainstorming (2013)
It was a battle between this and first place. I looooove these costumes... like so much.
1. Ai no Gundan (2013)
But ultimately, I adore these costumes.
It has been a very long while. So since I haven't written, a lot has happened in the world of J-Pop. Most notably, in the world of Hello!Project, which has become relevant overnight! This is extremely exciting for me, because hopefully more people will take an interest in one of my many H!P centered blogs. I know that I've been slacking on my Johnny's family blogging lately, but that's only because the company hasn't come out with any new or interesting acts or formulas that I can get behind. The company also isn't debuting the Juniors I need in J-Pop circulation, so I'm a little pressed. ;)